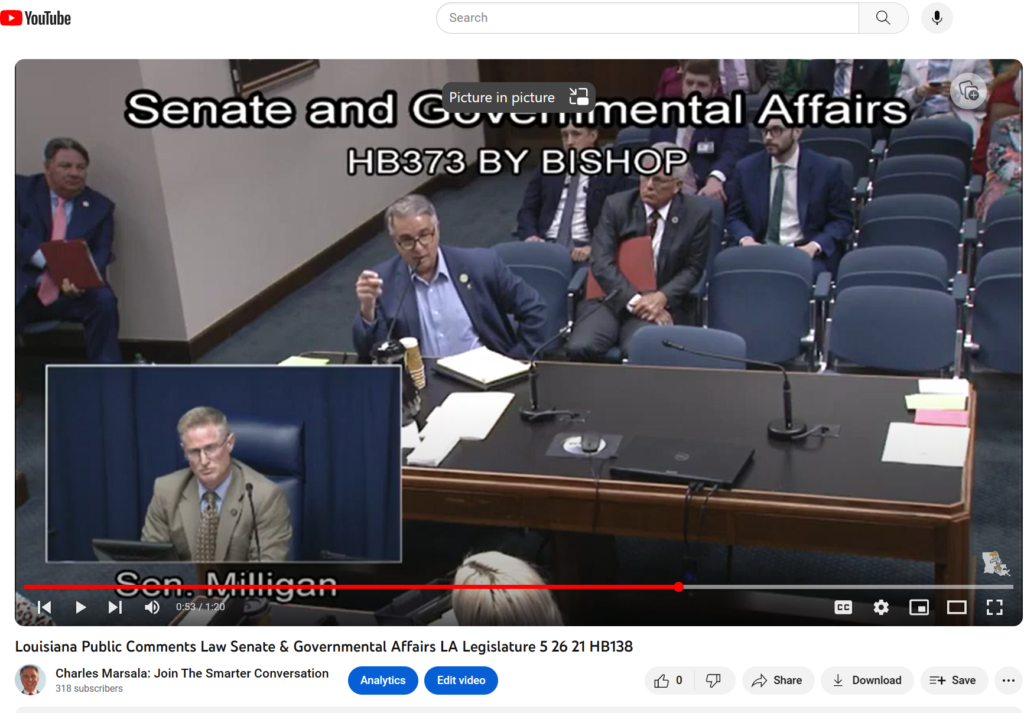 Charles Marsala speaking on the Louisiana Public Comments Law at the Senate & Governmental Affairs Committee meeting.
Legislature 5 26 21 HB138 Louisiana Public Comments Law seems to be a Jim Crow era law as it allows the Presiding Officer of a meeting to decline Public Comments by limiting Public Comments to only Items on the Agenda that are being voted on.
It should be repealed and require City Council and government appointed boards and commissions to have an agenda item:
"Public Comments for Items not on the Agenda."
Charles Marsala spoke at the State Legislature Committee asking for review of this policy. Link to his comments.
An example of denying the Public to speak on an item is the Oct 5th City Council meeting. After first sending out on September 25 a notice for the public to speak on Council Member Giarrusso's plan to make four multi-family housing units non-conforming, on October 2nd the City Council agenda advised that the item may or may not be deferred.
Thus, people taking a day to attend the meeting, may not receive their two minutes to speak.
City Council should be required to allow the public to speak for items not on the agenda.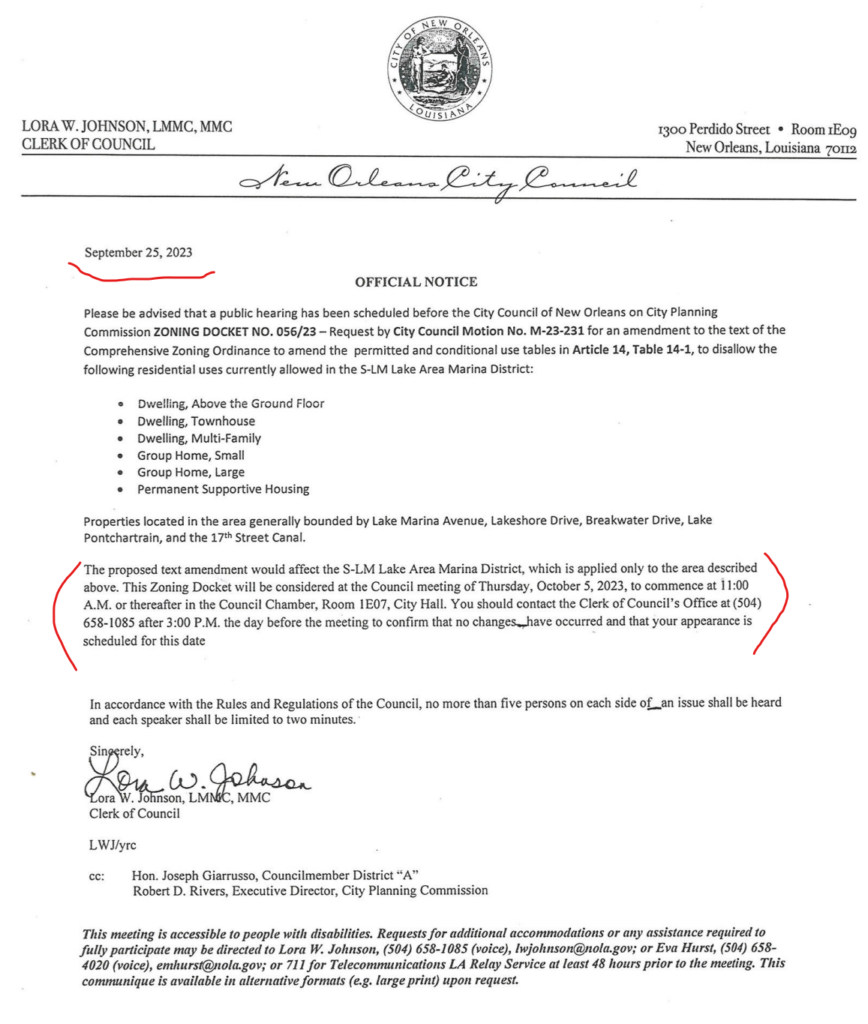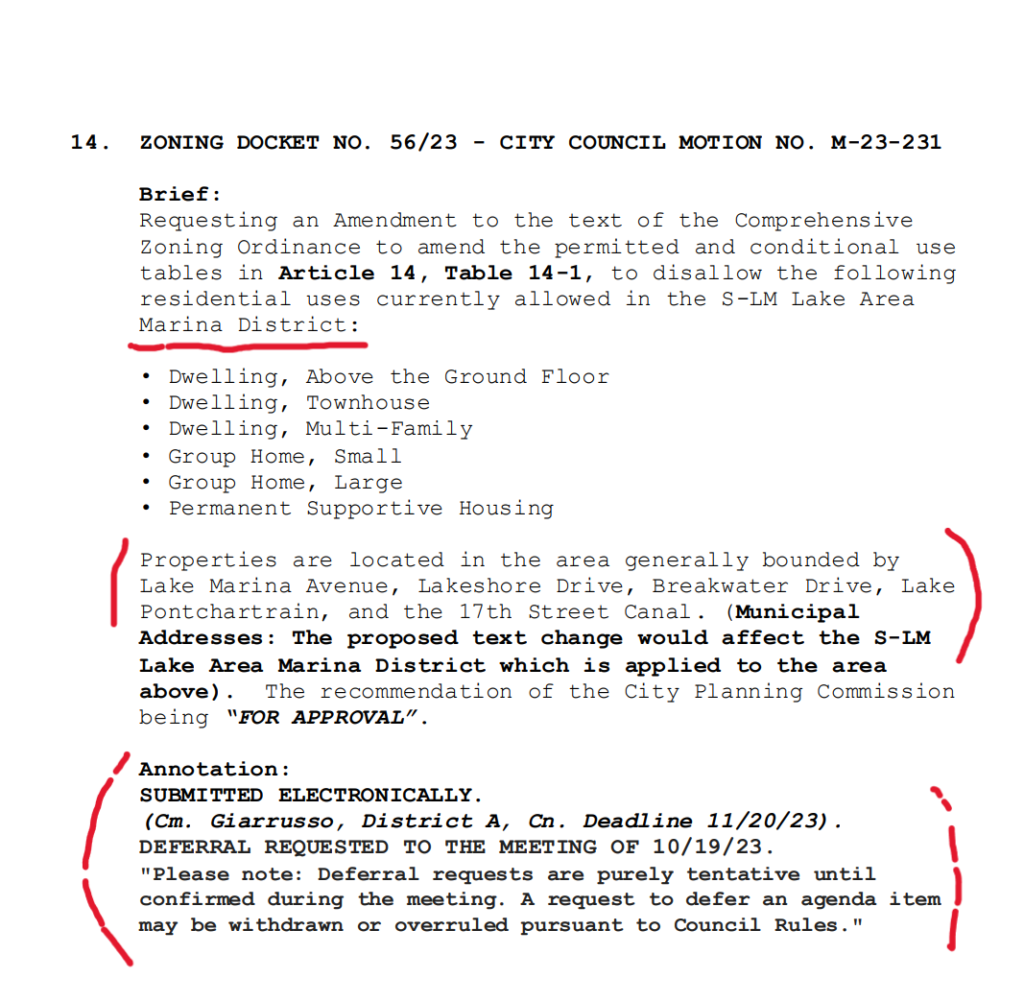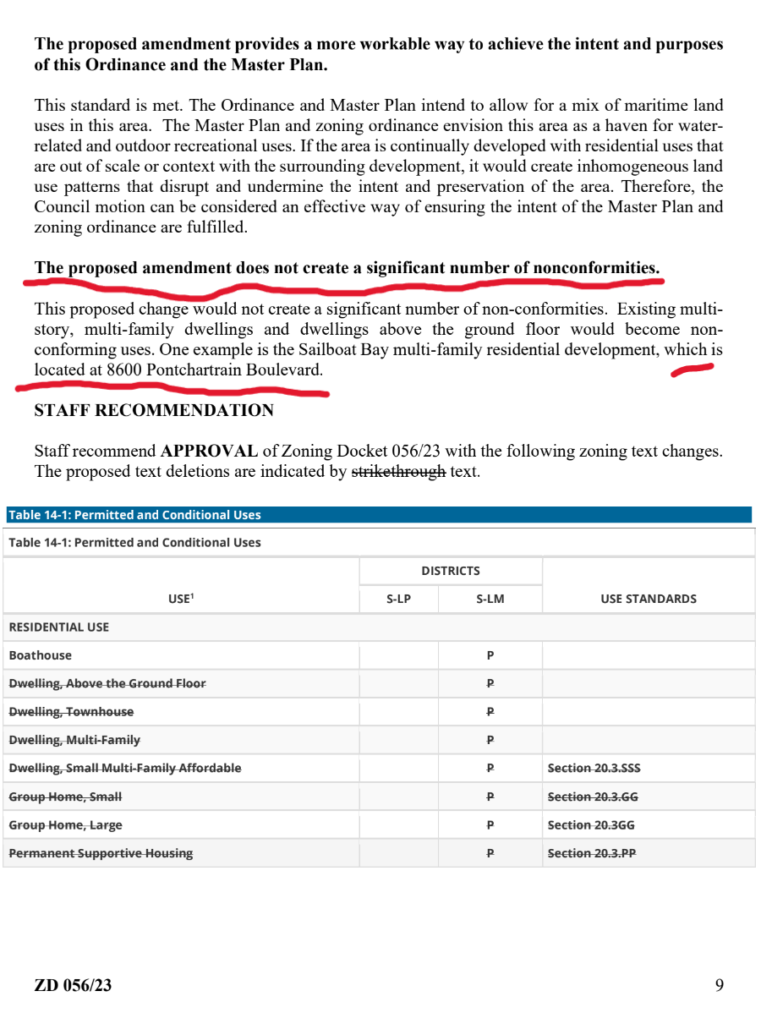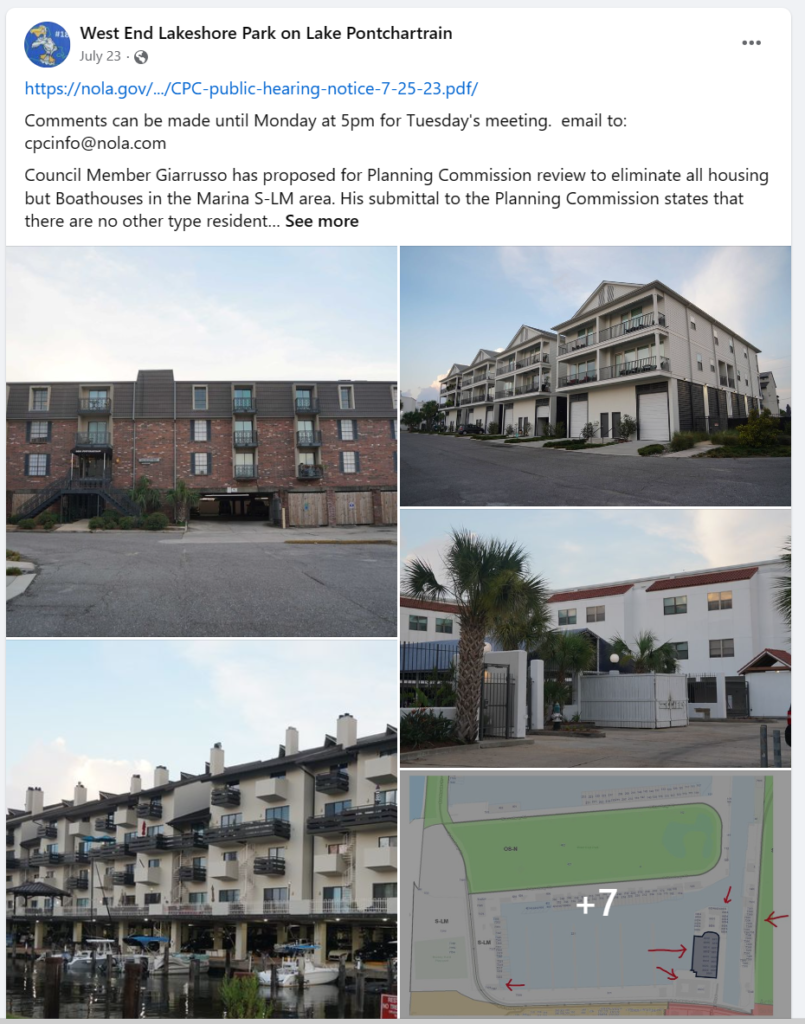 The four multi-family units above will become non-conforming under Council Member Giarrusso's proposal to develop West End Lakeshore Park.