In 2022, I opted to take matters into my own hands to resolve this 25-year lost resource. I first approached the Jefferson Parish Council in November 2022 to trim the 13-heritage oak trees on the Jefferson Parish side of the park.
I then reached out to Fox8Live to fix the New Orleans Sewage & Water Board leak of 500,000 gallons per day.
Currently completing the restoration of West End Lakeshore Park is stopped at the State level. The Governor's office will not file a FEMA or GOSHEP claim nor comment. For over a year, I have been asking DOA Jay Dardenne to address repairing the lake retention wall. There has been no response as potential FEMA funds near expiration.
In April, I went to Baton Rouge to ask the legislature for funding to repair the seawall. There was no interest.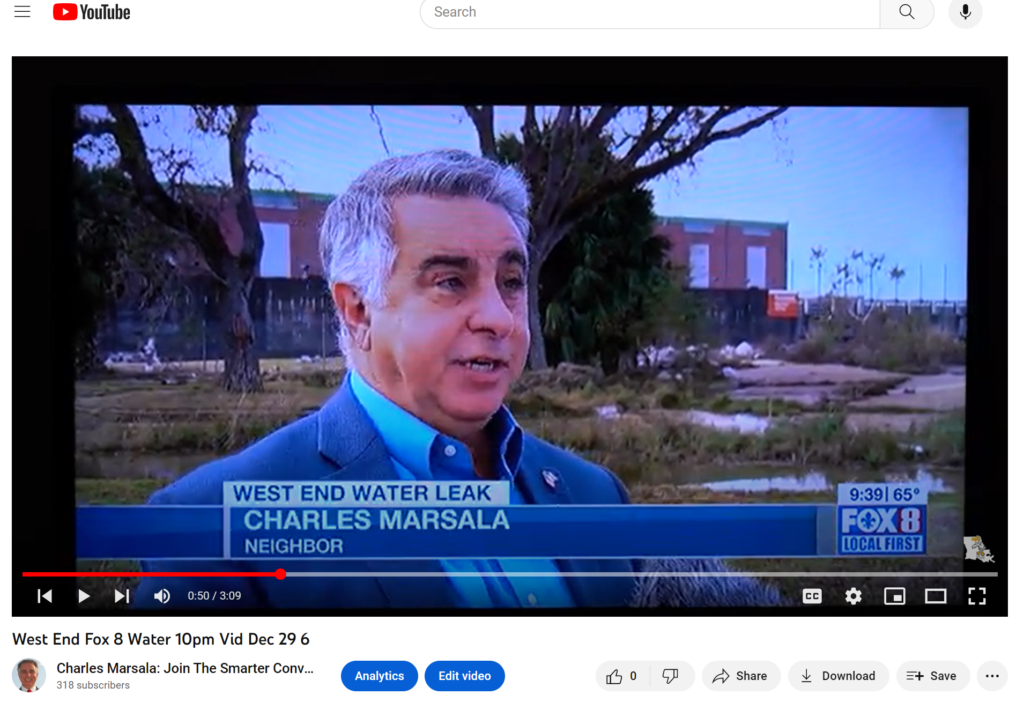 As West End Lakeshore Park sits derelict, Jefferson Parish has raised $15 million to build a living shoreline. Federal Funds are available via the 2021 Infrastructure Act, Alliance for Open Space, and Bike Path Grants. I have met with Senator Cassidy on the $50 Million available for Lake Pontchartrian.
As State Representative, Marsala will propose the legislation to return West End Lakeshore Park to a Public Park.