Over the last ten years funding for New Orleans Municipal Employees' Retirement System or NOMERS has dropped from over 100% to less than 60%.
Several factors contributed to this drop. One factor is that under former Mayor Mitch Landrieu the city reduced qualifications to part-time and only five years needed to qualify for a NOMERS pension.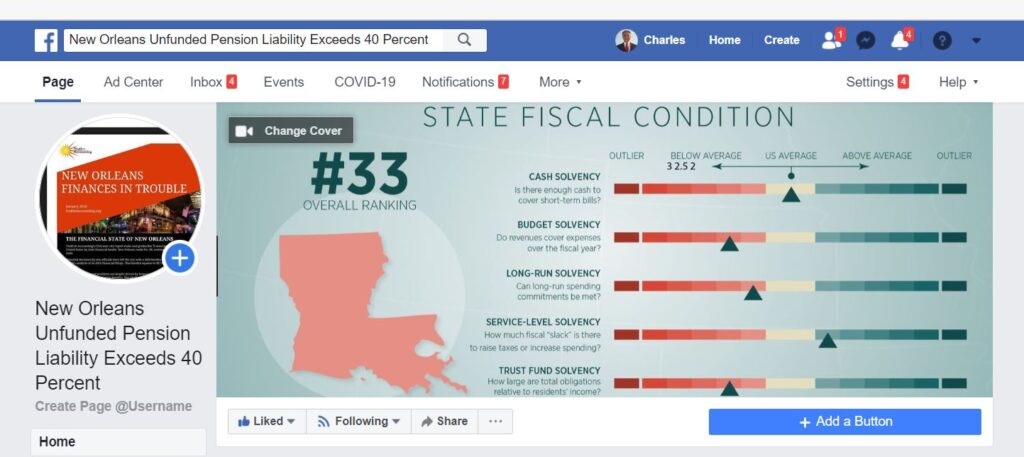 Charles Marsala has spoken to the New Orleans City Council several times to inform this of this issue to be addressed.