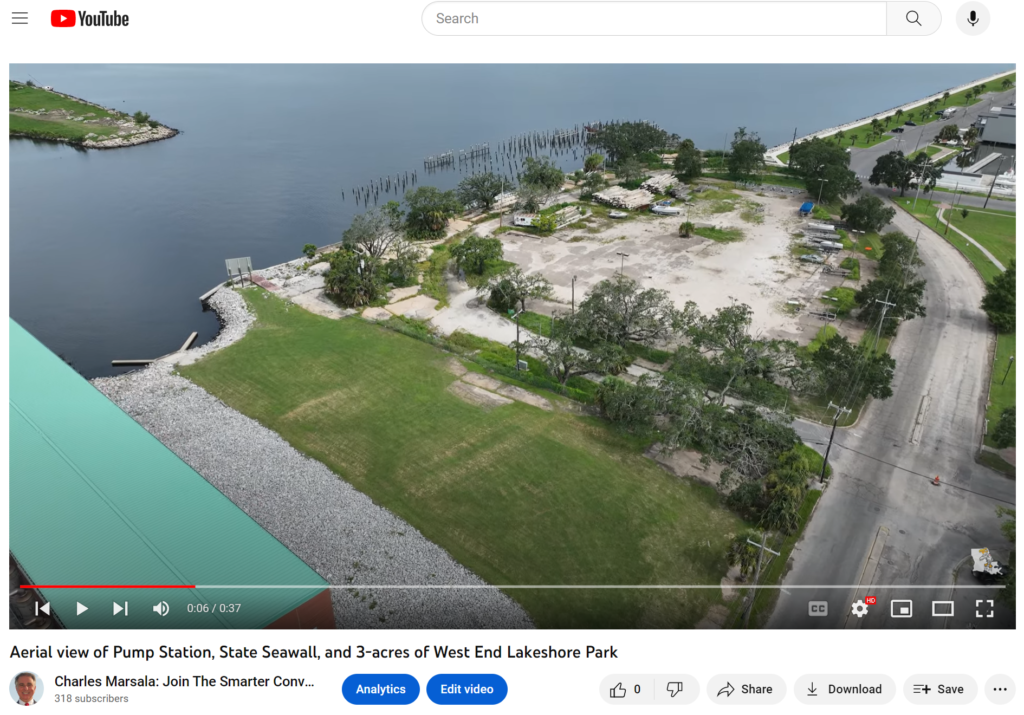 Lake Pontchartrain is an important asset and responsibility of District 94. For the last several years an estimated 300 pelicans have spent the fall on the pilings of the former restaurants in Jefferson Parish. Since 2000, the number of Pelican colonies in Louisiana has dropped from 30 to 9.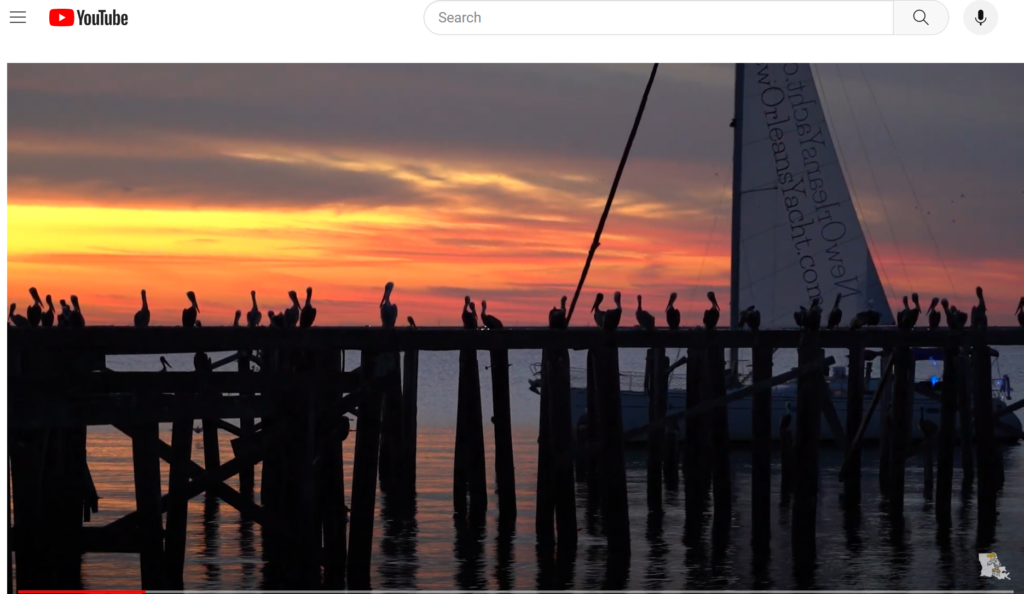 Rather than convert West End Lakeshore Park to bars, video poker, commercial, retail, hotel, and/or housing, we should retain the park and bring back some type of recreation that used to be provided in Mickey Retif Playspot. www.RetifPark.org
One suggestion is converting the unused section section of Breakwater Drive a bike path
I then reached out to Fox8Live to fix the New Orleans Sewage & Water Board leak of 500,000 gallons per day.
Currently completing the restoration of West End Lakeshore Park is stopped at the State level. The Governor's office will not file a FEMA or GOSHEP claim nor comment. For over a year, I have been asking DOA Jay Dardenne to address repairing the lake retention wall. There has been no response as potential FEMA funds near expiration.
In April, I went to Baton Rouge to ask the legislature for funding to repair the seawall. There was no interest.
As West End Lakeshore Park sits derelict, Jefferson Parish has raised $15 million to build a living shoreline. Federal Funds are available via the 2021 Infrastructure Act, Alliance for Open Space, and Bike Path Grants. I have met with Senator Cassidy on the $50 Million available for Lake Pontchartrian.
As State Representative, I will propose the legislation to return West End Lakeshore Park to a Public Park.