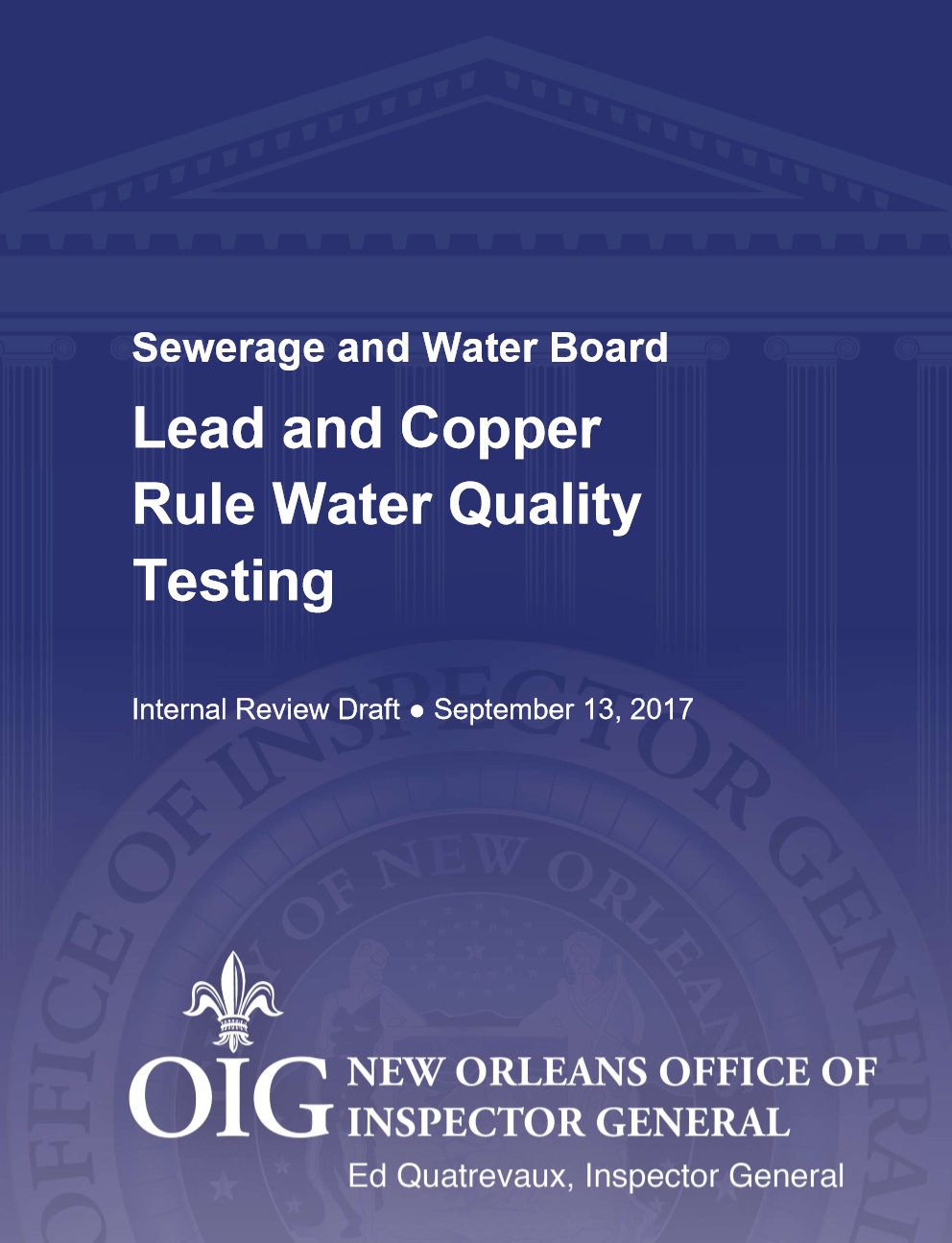 In August 2017, The Inspector General for New Orleans issued a report on the impact of road construction on the New Orleans fresh water system.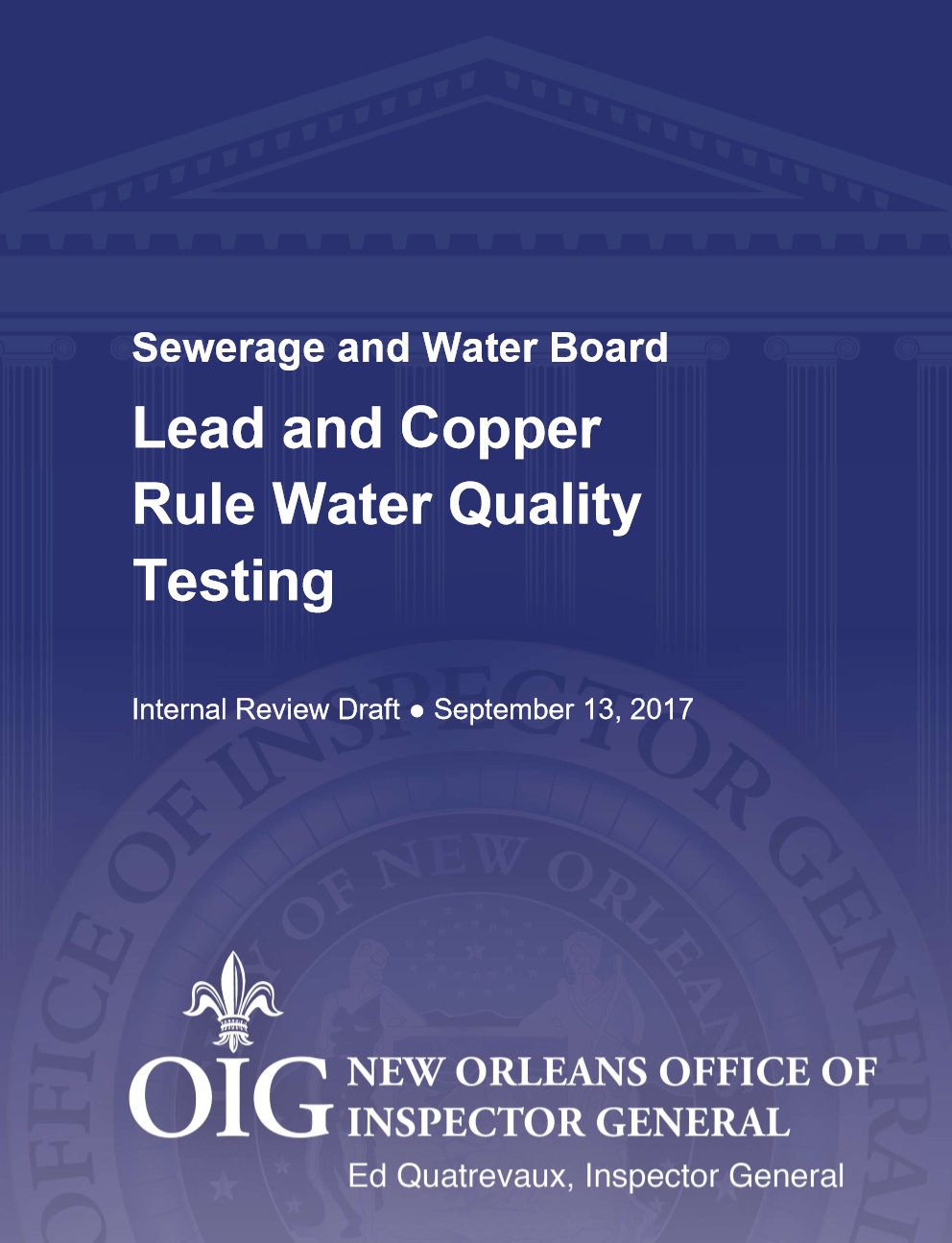 Lead in New Orleans pipes? IG's Office sounds off on 'extremely serious' concerns amid planned work
The report noted that construction was impacting existing pipes and possibly freeing lead that would work its way to homes.
Mayor Mitch Landrieu and his appointed Sewerage & Water Board executive Cedric Grant refused to comment on the space provided in the report.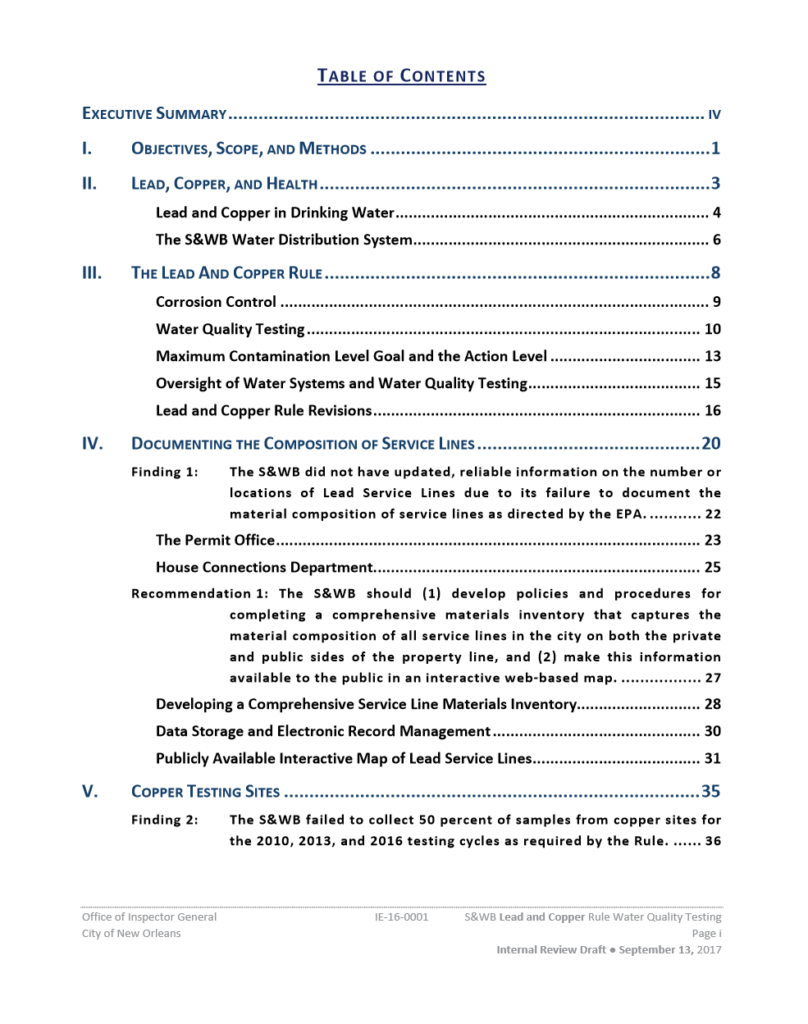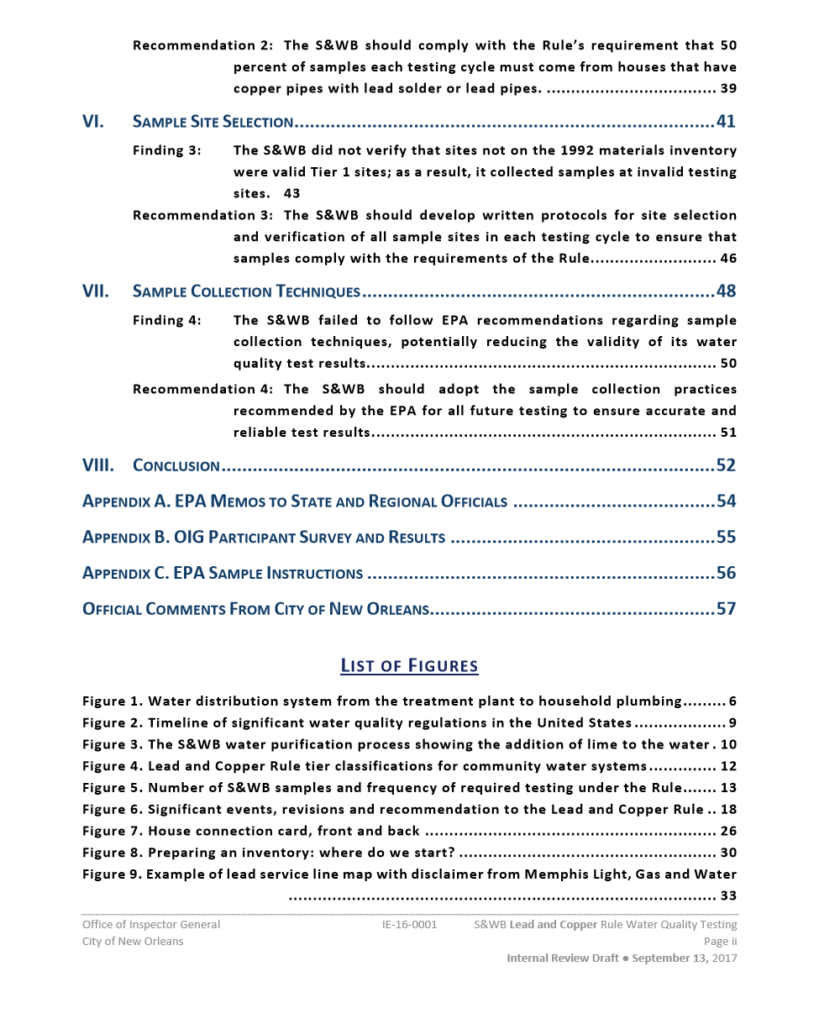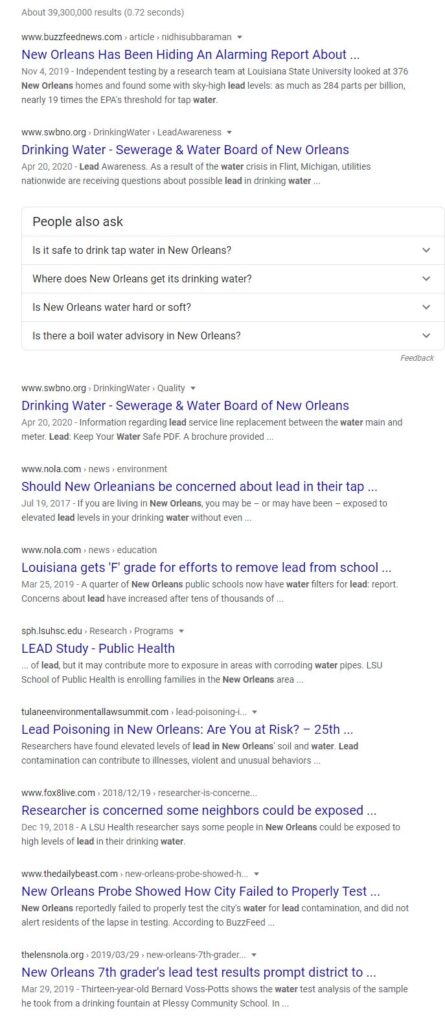 Months later Homer Plessy school noticed lead in the drinking water.
New Orleans Seventh-Grader's Investigation Reveals Possible Lead Contamination In School Water
Young people are the most at risk for lead contamination; lead can cause lifelong developmental problems for kids who are exposed to it. And there are concerns about the possibility of lead in New Orleans' drinking water, including in the city's schools. After years of delay by the Orleans Parish School Board (OPSB) to install water filters, one seventh-grader is taking matters into his own hands.
Bernard "Berr" Voss Potts is 13. He's a student at Homer Plessy Community School. And he has a podcast episode about his investigation into whether there is lead in his school's drinking water. WWNO's Jess Clark sat down with Voss-Potts to talk about his findings.